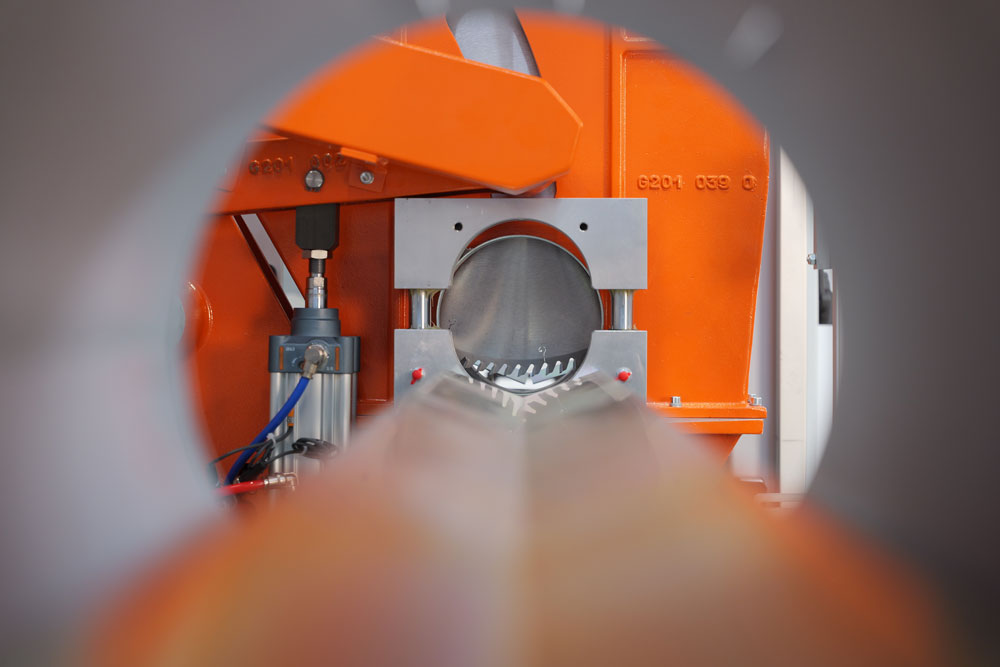 Advantages
and key features

Cut-off machines for cutting without chamfering, suitable for rigid pipes in PVC, PE and PP and profiles.
Key features and advantages:
System for cutting more than one pipe at a time. Allows cutting small diameter pipe extruded simultaneously and at the same speed.
Chip/dust extraction system. Applied directly on the cutting disc, with chips/dust conveyed into the collecting bag.
Very fast cutting cycle.
Low noise level, in line with current regulations.
Are you interested
in this product?
Fill out the following form to request information or to request a quote and you will be contacted as soon as possible.
"*" indicates required fields