CPE BELLING MACHINES FOR CORRUGATED PIPES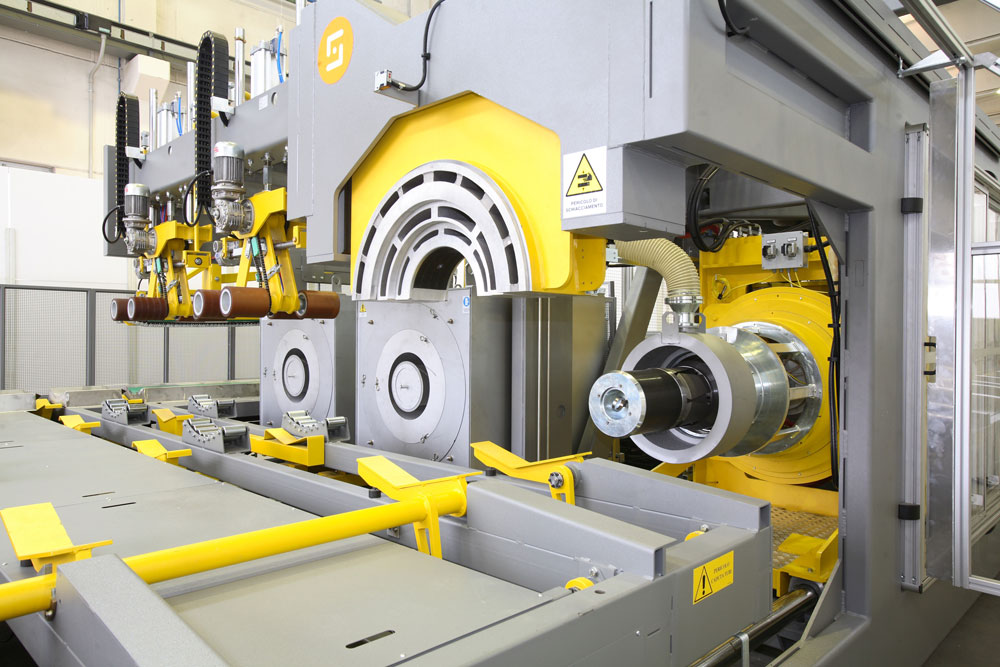 Advantages
and key features

Belling machines for CPE structured pipes. Belling machines for PE and PP pipes with structured walls (corrugated-ultrarib) and CPE system (Sica patent). Socket produced by hot forming the ends on the pipe.
Advantages and key features:
Socket as rigid as the pipe because it is formed with the structured wall of the pipe.
Elimination of double sockets and injection-molded sockets produced using expensive injection machinery and large warehouse for storing them. This also means eliminating warehouse logistics and transport of the pieces.
Three-stage forming system with mechanical mandrel with 12 expandable inserts. The socket can be formed and calipered to stabilise its dimensions. The CPE cycle avoids spontaneous shrinkage of sockets, even after lengthy exposure to atmospheric agents.
Two forced-air ovens. Enable uniform heating of the inside and outside of the corrugated profile, even the pipe-walls inside the groove.
Can socket any length of pipe from 1 (3') to 6 m (20') (versions for pipes of up to 12 m (40') available).
Productivity compatible with the corrugating units' production rates.
Enhanced versions available for greater productivity: H with shortwave infrared heat ovens and enhanced socket cooling.
Double socket versions (D) available: for greater productivity with small-medium diameter pipes.
Are you interested
in this product?
Fill out the following form to request information or to request a quote and you will be contacted as soon as possible.
"*" indicates required fields